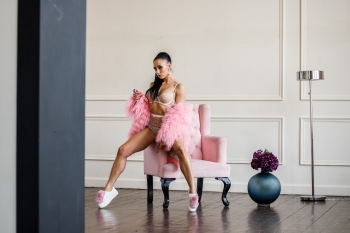 Looking to leave an impression on your date?
Meeting an escort in Manchester for a date is an exciting experience. Not only are you about to meet the woman of your dreams but you're about to make a happy memory that you will want to live over and over again. That's why you must pick a memorable dating venue.
Some people will be happy just going to a restaurant or a hotel, but you want to experience something different. Your Mr Smith escort will be happy to accompany you to any place that interests you. However, if you are looking for unusual dating areas, here are some of the top places you can try:
Locations
Manchester
Now, this is a little treasure that will inspire the creativity that is within you and your escort. You've seen the movie "ghost", right? Well, think about that pot scene just with paints instead. ArtNights are a series of painting workshops where you can create your very own artworks whilst you also enjoy the venue's food and drink. They last between 2-3 hours and are great for dates, as you can both talk and get to know each other.
Who doesn't love bowling? Well, the Dog Bowl can be found in the Black Dog Ballroom Bar and restaurant. This is a great place to have fun together, scoring points as well as enjoying a well-deserved cocktail. It's a great place to spend a few hours together before disappearing off to your hotel.
Are you looking for a place that can entertain you and let you drink at the same time? Why not take your Manchester escort out to a local comedy club for the evening. The Frog and Bucket is brilliant for hosting some of the best comedy gigs whilst serving their loyal patrons' delicious food and alcoholic drinks. You and your escort can enjoy the evening laughing yourself out of your seats whilst enjoying a good drink to wind down.
Alderley Edge
There's nothing nicer than getting pampered on a date alongside your sexy Manchester escort. Cheshire Beauty is an amazing spa with all the comforts of your favourite massage. Whether you choose to have a treatment alone or with your escort in the same room, it really will feel like a bonding experience between you two.
This quirky little market has a fun day of shopping waiting for you. Not only do they sell their own homegrown/baked food, veggies and treats, but you will also find that there are gifts, trinket and art stores that demand your attention. Buy your Manchester escort a gift from here that she will always remember.
If it's a nice day, and you are interested in finding a romantic picnic spot for you and your escort, why not go out on an Alderley Edge woodland walk for the day? Alderley Edge is known for its spectacular forests, countryside and foliage, therefore it is the perfect place to get to know each other. Once you have found the perfect spot to rest, you can dine together with a cool glass of chardonnay and some fruit. Just don't forget to pack your hiking boots!
Cheshire
Grosvenor Park Open Air Theatre
Looking to make your date a cultural masterpiece? Well, why not visit the Grosvenor Park Open Air Theatre to see some amazing Shakespeare performances! This theatre is set on the grounds of the park, therefore is the perfect place to go if you get some sunny weather. Sit down in an open-air booth with your glass of wine and get ready for the show to begin.
Davenports Afternoon Tea rooms
It's one thing to go out to a cafe, but quite another to go to a quirky tea room for a taste of the "mad hatters" afternoon tea tray. This lovely tea room has won the certificate of excellence from TripAdvisor in 2018, so feel free to indulge in a platter filled with cakes, sandwiches, fruits and sweet treats. Better yet, if you're lucky, you might even be able to catch a Fish & Chip Cruise.
Cheshire is famous for its gorgeous canals. That's why you need to take advantage of the splendid landscape and take your lovely date on a walk around the different canals. Better yet, you could even hire a barge for the day and travel on the waterways. That way there's no rush and you can simply enjoy your time together.
Liverpool
Dinner, drinking and a whole lotta laughs. What could be better than that? The Laughterhouse is a fantastic place to be. Not only has this amazing comedy house received the certificate of excellence several times, but you can get some great meal deals to enjoy alongside your escort.
If you're a musical fan, and you love being able to have a good sing-along with your favourite shows, the bottomless singing cinema is the place to be at. With its fantastic cocktail selection and bottomless popcorn packages, you and your escort will be cuddling up together and singing along in no time.
This club has a bigger backstory than you think! It's the place where the Beatles started their story with their first-ever gigs. If you fancy listening to some of the biggest bands in Liverpool, as well as a few Beatles songs here and there, this is the perfect place to listen. Sit down with a glass of wine and let the show commence!
Wigan
There's nothing more romantic than going to see a show with your Manchester escort. That's why you should go to the Wigan Little Theatre. Not only does this theatre host small amateur productions but professional shows. Therefore, you can have your pick of what genre you would prefer seeing. Don't forget to buy your escort a glass of wine before you go to see the show!
Prepare yourself for the ride of your life. If you're looking for a quirky roller disco to enjoy for some of the night, this is the perfect place to go. Get down and boogie with some amazing beats with some wheels on your feet. It doesn't matter if you fall over. Just wrap your arm around your escort and start strolling away. You'll love the disco atmosphere.
If you're looking for the perfect picnic area, then the Fairy Glen is the perfect place for a quiet walk with your escort. It has a tranquil atmosphere and will allow you to see some amazing waterfalls, cliff faces and woodlands. If it is a warm day, this is the perfect place to be to get some romantic snuggle time into your day.
Blackburn
If you're a culture junkie then visiting Samlesbury Hall is the perfect place for you. This medieval house has a gorgeous interior and beautiful gardens that are a great place to go if you are looking for a picnic area. Not only will you learn about the history of Blackburn but you can also use it as an opportunity to get away from the hustle and bustle of daily life.
Who doesn't love being pampered on a spa day? Your escort certainly will love it! Ribby Hall has the outer appearance of an old country manor, but inside you can experience award-winning dining, a 4-star luxury spa and tranquil hotel suite. Pick your favourite treatments and get ready to unwind from your stressful week.
There is nothing more romantic than going ice skating with your Manchester escort. Not only can you skate together arm in arm around the ice, but it's cold enough to snuggle up together with a hot cup of cocoa when you're done.
Chester
This is one of the best places to have opened in Chester. This £37 million building has a theatre, library, cinema and several restaurants. At the cinema, you can watch touring performances of dance, opera, drama, comedy and music. It has a multitude of entertainment options for both you and your escort.
If you fancy taking in the beautiful Chester scenery, why not take a romantic river trip down the River Dee. You can take a half-hour city cruise or even an afternoon tea cruise to see all of the Duke of Westminster's Estate. This way you and your escort in Manchester can relax and simply enjoy seeing the sights together.
Who doesn't love having a day at the races? It's a day to dress up, place a few bets and have a great time. The Chester Racecourse is known as one of the oldest racecourses in England. You can stay downstairs and watch the races go, or you and your escort can go up to the stunning roof terrace for a meal. It's a guaranteed good date!
Macclesfield
It's always fun to go to a market to see what the locals have to sell, especially if you have a Manchester escort by your side. At the Treacle market, not only can you find an ecclesiastic array of items for sale, but you will find food, drink and unique crafts. It's the perfect place to find a unique gift for your companion.
If you're a fan of musicals, jazz or opera productions, you will love being able to take your escort to the Clonter Opera Theatre. Settle down with a glass of wine and wait for the show to begin!
The best picnic spot in the area for both you and your wonderful escort. The park is a paradise of woodland, flowers and grassy areas. You will be able to indulge in your date in true peace.
Wilmslow
Are you looking for the perfect spa break for you and one of the lovely escorts Manchester offers? Well, Mottram Hall is a great place to go if you're looking for a means to get away from the world. Not only does this spa have fantastic spa facilities but it offers massages and hotel rooms for the weekend.
Everyone loves going to the theatre. Take a little break with your escort by going out to see a show from Wilmslow's little theatre. It's a great way to enjoy yourself for an evening.
The Market Co is a small marketplace in Wilmslow that sells pure artisan products. It has amazing products and unique handcrafted items that are the perfect things to gift your escort. Just remember that this market only happens on the 3rd Saturday of every month.
Bolton
Turton Tower is a listed building that has existed for over 600 years. Not only does it have a gorgeous interior but outside is a lovely garden area. It's the perfect place for a picnic.
This market is located on Ashburner Street, a great spot that is settled in the heart of the town centre. If you are looking for delicious food, drink and fun bespoke trinkets to gift your escort, this is the venue for you.
The theatre is always a good place to start if you are ready to meet a Manchester escort for "the first date." The Octagon Theatre puts on some of the biggest shows from playwrights new and old. Settle down with a glass of wine and get ready to enjoy the show!
Hale
Looking for the perfect venue to chill out with your escort and watch the world drift away? Why not go to the Hale Country Club to indulge in the spa and all of its treatments. The Spa Lounge combines luxury and elegance to give you a true taste of pampering.
Picnics are the perfect way to have a little romantic rendezvous with you and your escort. That's why you will love being able to chill out in this little green patch of paradise alongside the foliage and wildlife.
Looking for a bit of "adult entertainment?" Totties is known as one of the best lap dancing clubs in Hale! If you and your escort are feeling the sexual tension between each other, this might be the place for you!
Warrington
Not only can you enjoy a fine meal and drink at this stadium, but it's the perfect place if you are looking to host a private party or wanting to see the Warrington Wolves in action!
Warrington Museum & Art Gallery
There is nothing wrong with wanting to go on a cultural date with your escort. A quick trip to the museum can be followed by a cup of coffee and a cake. It's the perfect date for introverts!
Woolston Park
Looking for the perfect picnic venue? Woolston Park is the place for you. Settle down on a blanket for a romantic meal and a glass of champagne.
Wrexham
Wrexham Indoor and Outdoor Car Boot Sale
If you're looking for a great deal on vintage items or food, then why not take your escort out to the Indoor and Outdoor car boot sale? Not only can you grab some great items but you can treat your escort to a cup of tea and a cake once you're done!
Want to relax in the company of your escort? Visit the Grosvenor Pulford spa for the opportunity for the best of massages, spa facilities and gym rooms. You can relax in the hotel before jumping back into the pool. It will certainly be a great weekend for you and your escort.
Now, this is a dating venue that only happens for a few weeks a year, but if you want to go and listen to some of the music of Wales, "Focus Wales" is the event for you. This music festival invites artists from around the world to perform for your entertainment. Your escort will love being able to see the variation of performers. It's an event not to be missed!
Are you ready to go out on a date in Manchester?
Your first date with your Mr Smith Escort should be truly memorable. That's why you should do more than just go out to a restaurant. Think of a quirky date that will make you stick out in your Manchester escort's mind. That way she will always remember you when you return for a second date.
Mr Smith Escort's agency is ready to help you make your booking. Feel free to contact us if you need more assistance about where you might want to go for your date. We would be happy to help you book it and give you some of our ideas.
Other Posts
How to Get Rid of Breakup Pain through an Escort Service
26 August 2020
Going through breakup pain can be difficult and stressful. At times, the pain can be so intense that one cannot figure out how the future will look. To get rid of such pain and angst, it would be better to look for Bolton escorts.